DeFi with a crystal clear business model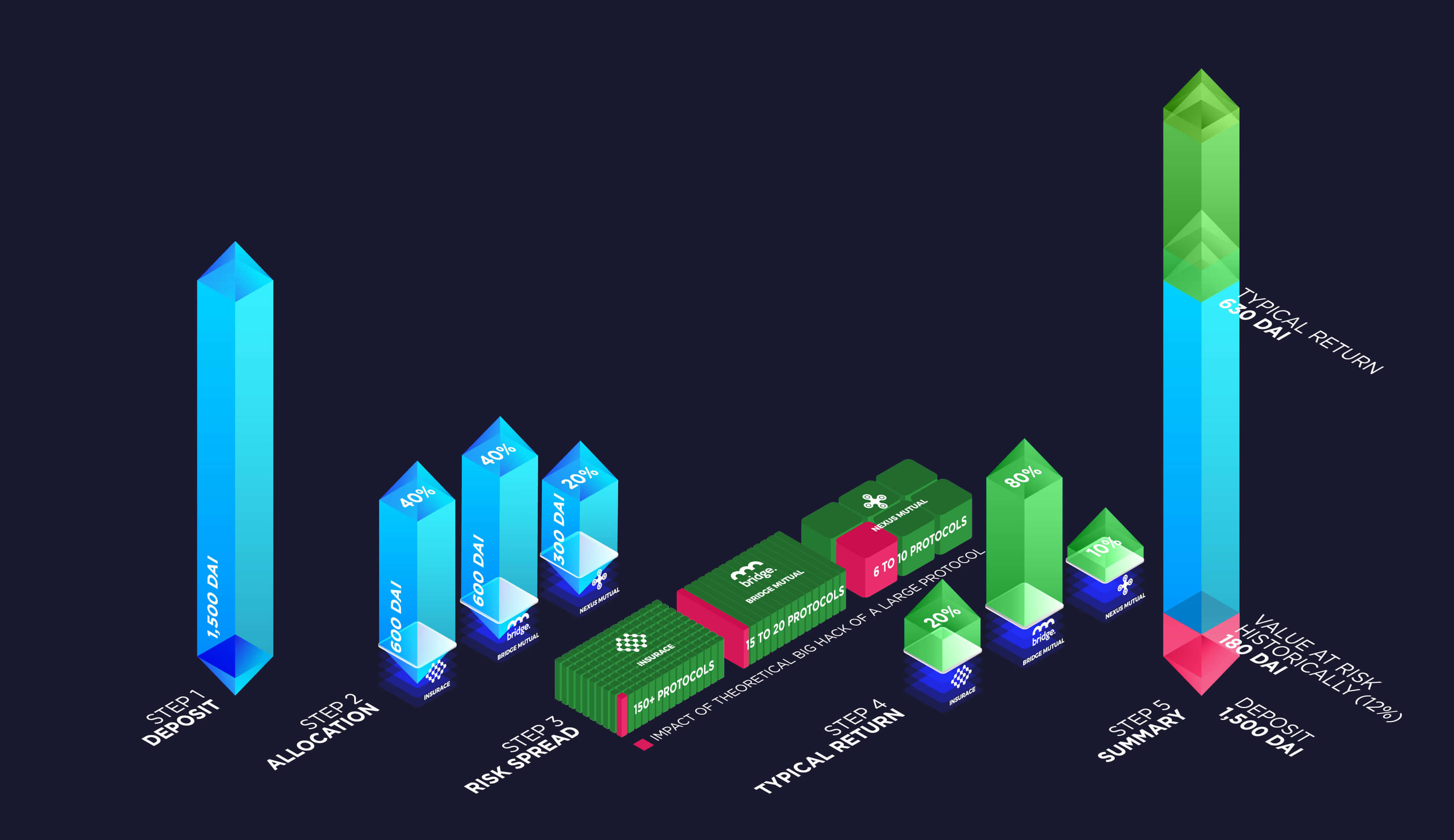 The investment strategy is curated and optimized by Bright Union DAO. This convenience is a key reason for users to invest in the Bright Risk Index. Because the investments in the risk pools are dynamic a set of investment principles is established which take into account 4 parameters:
Return - The APY of individual pools is driven by the popularity of its cover. Capital will be allocated to pools where capacity is wanted.
Stablecoin preference - Whenever possible the investment in risk pools will be made in stablecoins as not to expose our investors to FX risk.
Diversification risk platforms and protocols - A guiding principle is that the value at risk is targeted to be below 12% for any claim. To do this, the assets will be spread across risk pools of multiple insurance platforms
Protocol Risk - Bright Union will do an assessment of the quality of the insured protocol's (code quality, extend of decentralization, past claims)
Based on the above parameters the launching investment strategy will invest ~40% of capital with InsurAce, 40% with Bridge Mutual and 20% with Nexus Mutual.